Working Principle
Corn grits, flour and germ extraction line adopts excellent automation solution. It can furthest reduce labor cost and production cost. The professional grain processing technology designers and commissioning engineers team can ensure the advanced technology, which can not only reduce energy consumption, but also reduce the influence to end products by impurities, dust and bran. Each product yield rate and products quality reaches or surpasses the national standard and this strengthens the market competition.
It is widely used in food enterprises, sugar enterprises, beer enterprises and grease enterprises. And the core equipments have won the national patents.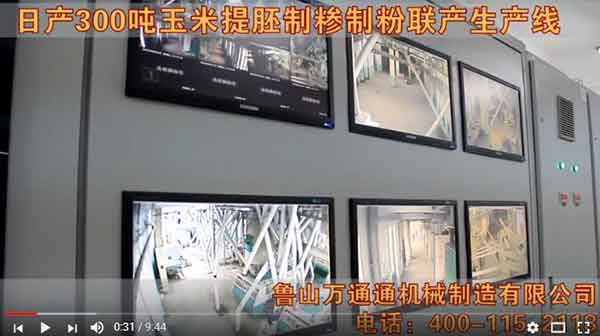 Technology features of corn grits, flour and germ extraction line:
1. It reduces equipment input in grain dampening and end products drying compared to the wet method technology.
2. Corn dry method processing technology makes the processing more sanitary and cleaner.
3. It reduces loss of albumen in peeling section.
Technical Parameter
Capacity: 300t
Power:950kw
Electricity Consumption per Ton: 60-64 Kw/Hour
Workshop Size (
L*W*H/M)
:
48×21×29.4(steel structure)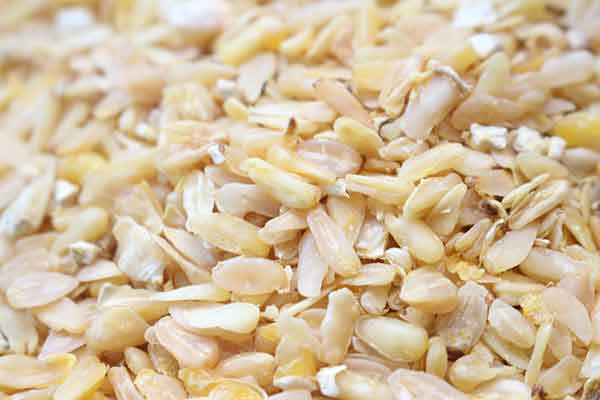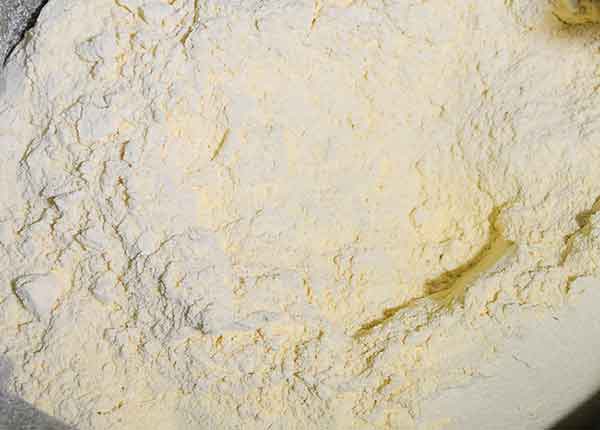 1.End products:grade corn grits, grade corn flour, corn germs and corn bran
2.Yield rate:corn grits 40-50%, corn flour 25-30%, corn germs 7-8%(purity≥90%), corn bran:25 %;
3. End products index:
A Corn flour fineness: 40-200 meshes (flour fineness can be adjusted)
B Sand content:≤ 0.02%
C Magnetic metal content:≤ 0.003/kg
D Moisture content:≤ 14.5%
E Fat content: 0.7 — 1.3%
F Appearance and taste:uniform corn grits granularity, golden color, smooth granules, high degree of germs completeness, fine corn flour, pure taste.
Core equipments:vibrating screen, classifying destoner machine, air blower, air suction duct, degerminator, germ extraction machine, corn peeling machine, corn polishing machine, flat sieve and so on.