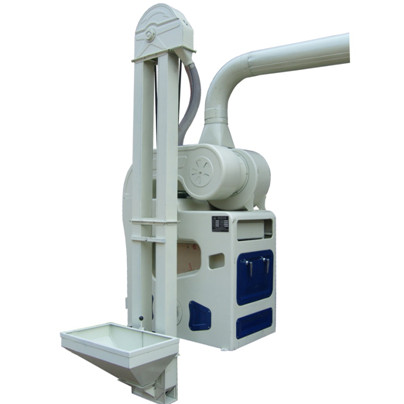 WTTQ Rice Cleaning Machine Overview:
  The Rice Cleaning Machine is a kind of cleaning equipment for cleaning foreign matters and dust with larger gravity than that of corn.
  During working, dust and light foreign matters will be absorbed by the fan.
  For millet and foreign matters with larger gravity than that of corn, as they have different gravity and suspending speed, under the fan's function of inhale air, upper airflow will be generated on the scale-typed sieve plate of removing stone;
  Due to the function of airflow, millets will be suspended and stones will be submerged on the surface of sieve;
  Under the function of sieve plate with directional deflection and advance and return movement, stones will move upwards and be removed from the outlet of stones; and grains will move downwards under the function of self-gravity and flows from the fee outlet.
  Paddy Cleaning Machine Features:
  *Compact construction, beautiful appearance
  *Easy to operate
  *Steady performance
  *National patents