This low cost wheat flour millis very popular in Africa market for its low investment, reliable performance and easy operation. It is the main equipment in various bean flour miling, and corn and wheat flour grinding.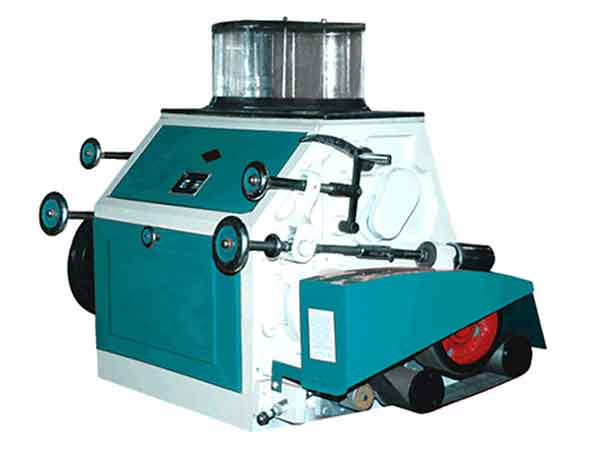 Low low cost wheat flour mill mainly consists of grinding roll, feeding mechanism, transmission mechanism and roll clearance adjustment. Grinding roll is the core part of the machine. Its technical parameter can affect the equipment production rate, flour quality and power consumption.
  Low cost wheat flour mill working principle:
  The adjustment material of the roll clearance is sent by the feeding mechanism and drops between the two grinding rolls. The two grinding rolls rotate with the different speed 2.5:1 and grind the material. Due to different particle size, we should adjust the roll clearance of the two grinding rolls. First, close the grinding mouth and adjust the pressure spring, make it compress 8-10mm and the two sides of springs pressure keep unanimous. Check the grinding roll clearance with 0.5-1mm thickness of iron sheet or by visual inspection. Then feed the thin paper strip with 340mm length between the two grinding rolls, turn the hand wheel, adjust the clearance, drive the triangular belt and check whether the paper indentation is even. If it is not even, we can adjust the pull rod length and the spring pressure. If the ground material is not even, we should turn the hand wheel to adjust.

  Low cost wheat flour mill technical parameter: