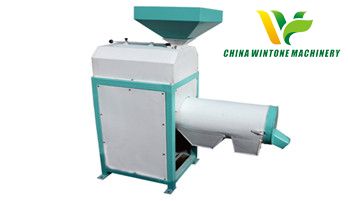 Usage of three size corn grits making machine:
  Used in smashing (to smash the peeled corn kernels into corn grits) and end products classifying.
  Working principle:
  It is the popular small size of corn grits and flour making machine for farmers.
  The peeled corn kernels can be processed into corn medium grits, small grits and corn flour under the cutting of the shear type blade. It is internally installed screen, which can classify the end products and make them flow from three discharging outlets. The patent technology can ensure uniform grits granularity and high corn grits yield. The screen adopts circular mould clamping system, which can be changed easily and meet the grade requirements of different end products.
  YMSF-30 Three Size Corn Grits Making Machine Processing capacity: 300-500kg

  Accessories: screen, hairbrush, sieving slice